After a 10 On Tuesday post a few weeks back about photo books, I decided to go into a bit more depth and review for you the three companies that I have used so far for photo books of our family, or my blogs. Choose your favorite and get going!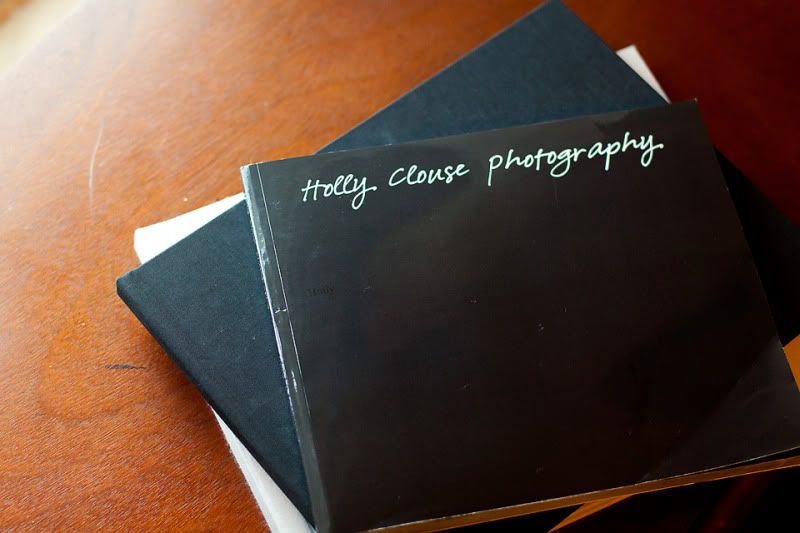 1. BLURB-My first photo book was for the first year of our blog. I had been blogging for 2 1/12 years at that point and was beginning to feel a big backlogged. 🙂 I searched and searched, and finally settled on Blurb. I decided to go with them for that first book, because their Blurb "BookSmartApp" basically "slurps" your blog up and throws it into a book.I thought that sounded ridiculous the first time I heard it, but it really does! When you get started making a book with them, depending on what App you are using, you can enter your blog address in, and watch it go. It's so handy it does that, but I don't care for how it arranges it. I don't care for the layout, and how it did a small font for the words, when it could've filled up the page better. Did I use it wrong? Possibly! But, the main draw to the "BookSmartApp" for me is that I don't have to take up a bunch of time making a book-it's the reason I went with them, and the reason I paid a little more to go with them. I feel it just should've worked better.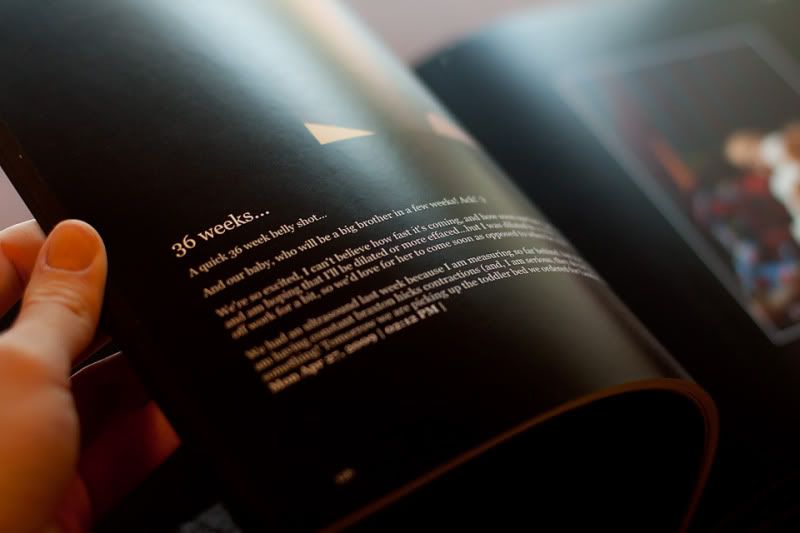 You can find Blurb's book pricing HERE. My book is a Standard Landscape Softcover. I also don't care that much for the softcover look-just not as durable and classy, you know? The benefit to this I can see, is that if you prefer all your photo album covers to match, as I do, then you can write title/author/etc on the outside, as opposed to not doing so with the hardcover books.  I distinctly remember receiving some sort of coupon or deal, (though I don't remember how much!)  but if I had paid full price, my book would've been around $45, not bad. Image quality isn't the best, only so-so in my opinion, nothing special or horrific!
Overall I give Blurb a C+ for low cost and quick shipping as pro's, but bad book design and lower quality ink color for the images as the con.
2. PICABOO- Next, about a year later, I bought a Groupon for Picaboo, and used them to make the second year of my blog. I hadn't heard anything about Picaboo, but decided to go with them due to the (extremely) low price I had snagged, and that I liked how their books looked on their website.
Picaboo was very easy to use, but not as easy for blog books, mainly because YOU have to copy and paste each post in, and assemble and include the pictures that go with each post. Time consuming? Yes. But for the cost I was willing to take the chance! And a good chance I took, my book is gorgeous. Lovely image color, I love the frames and backgrounds to choose from, and sturdy, classic design. I love that it's a hardcover book (and after this one decided I wouldn't ever go back to a softcover.) and again, the deal I got was FAB. $25 for a $100 book! I can't say I've seen that deal since, but if I do, I'll scoop it up as quick as I can, and a few for friends too. 😉 Here is the link to the pricing, and mine is the Classic Custom Hardcover, size 8.5×11. Check out some coupon codes HERE!!
The images are truly lovely. The printer is very true to color, and crisp, sharp images, which is what you like to see when it's how they started out. Nothing like having a printer ruin lovely images!
Overall Picaboo get's an A by my grade, falling just short of an A+ due to pricing, which is a bit steeper than most photo book companies I've seen with 20 page starting at $39.99. If you do decide to go with Picaboo, use code: ITSMARCH at checkout to receive a free Collage Poster with a Classic Book order. Details HERE!

3. WALGREEN'S PHOTO- Finally, last week I had the pleasure of hitting quite the deal, so I used Walgreen's Photo to print out my Frame A Day Blog for 2011. I was sold on Walgreen's due to their low pricing, (50% off last week!), and their extremely quick turnaround; 45 minutes for one of the store's here in town! That last part, however, was one of the reasons I was wary of going with them…I work with images and customer service every day, and 45 minute turnaround doesn't typically turn out to be the best work. 😉 The book I chose is a 8.5×11 hardcover book.
Walgreen's is the same deal as Picaboo (in fact, they have the *exact* same book builder Snapfish uses) in that you have to put each of your images and text in. The huge bonus on that for me was that of all the layouts you can use for your pages, you can also try one called "magic layout". Basically you drag as many images onto the page as you want, and the book automatically "builds" itself-places the images as it best sees fit. I believe it would extremely useful if  you are wanting to do a book from a photo session with me, or from the past 3, 6 or 12 months-drag and drop, and watch it go! The image quality was a bit better than I was expecting-with the exception of the black and whites. They were blown out (Areas of a photo where information is lost due to extreme brightness) and just not as crisp or clear as I would've liked.
Walgreen's get's a B+ grade from me due to a few con's. First, they advertise black cover's on their site, but don't actually have them in store due to back-order, but they don't tell you. I only knew because one of my best friend's works there, and I decided to go ahead with a grey cover but never actually received a call from the store saying they didn't have the color I wanted. (or had ordered) Next, I give them a lower grade due to their blown out black and whites. They got a "+" due to some neat things-very high quality books that you can actually slide the pages in and out of (which means you can add more or take some out, sweet!-see here:
and their low price, (you can find it HERE) especially when they let you combine coupon codes and you  have the book in your hand in 1 hour. Fabulous for last minute gifts!! The last thing I think is really a nice touch, is the vellum paper they put over the front page to protect it. A nice touch of class as you can see below!
If you're interested in trying Walgreen's Photo Books, all gifts, including some photo books, are 33% off, but only through tomorrow, Saturday the 3rd, so hurry! Use code: PICGIFT at checkout, and find all the details at the bottom of the page, HERE.
So get busy with those coupon codes, and make some lovely books! Let me know who you chose to go with, who your favorite photo book company is, or who I should try next! Have a happy weekend!!!