I asked my best friend Rachel to write a guest post for you all while I'm away…
"I have something to tell you and you get three guesses. The first two don't count and if you still can't guess, you're going to have to wait nine months to find out what he or she is!"
I remember staring at the Myspace comment, not so much in shock as "I am about to fall off my chair and I don't really bounce that great." It was a giddy happiness, one I hadn't really experienced before and I read it a few times over before I could even move. And then I recall jumping up and down a few times. There may have also been running around the room. I don't remember what I responded back but I have a feeling it was something akin to "AHYGSNG BIGPUFFYHEARTS! YAY!"
Holly and I were destined to be friends. I don't mean this in a Birkenstocky, flowers and trees, Kumbaya kind of way, but I honestly believe God put us together for a reason. You see, we didn't always live in Spokane. It was many moons ago, moons that I can't believe ever happened, that we met in Portland. She was in kindergarten and her sister and I were in second grade. We went to church together and our families were friends. For the next three years we grew up together. Then my family moved to Seattle for a few years, finally settling here. A couple years later her family moved here and it took a few years but we fell into each other's lives again. She was getting married, I was in college eight hours away but modern technology brought us back together. It was a few months after their wedding when I got the happy news that they were expecting. And since that, I can honestly say we haven't gone more than a day without talking in some way, shape or form.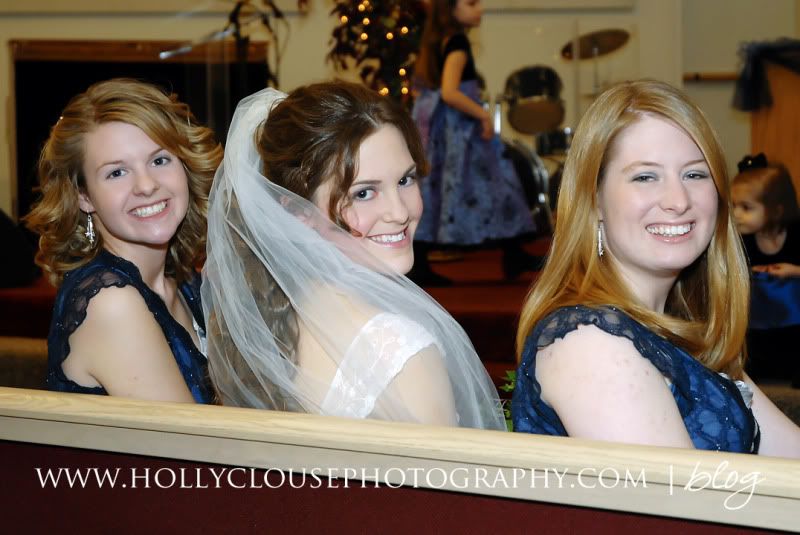 I remember the first time I saw Landon. He was about five weeks old, wrinkly and sleeping with cheeks that already put Dizzy Gilespie to shame. I loved his tiny little nose and the sounds he made in his sleep and the fact that I got to be called Auntie Rachel. He had me, hook line and sinker from the second I found out he was coming, but seeing him in person was even better than that. I can honestly say that I had never loved anyone or anything that intensely before. I could wax psychological for the reasons for that, but suffice it to say that this tiny little baby taught me something in mere seconds that I hadn't learned in twenty-one years of life.
I didn't pay attention to much else that day, but looking back I do remember one thing pretty clearly. Seeing my best friend be a mom. The way she held him, how she knew just what he needed, the look on her face when her eyes met his. She was cherishing every second of it.
Eventually I had to leave, go back to school and only be able to view Landon's life through Myspace comments and pictures. I was glad to have at least that, and I turned on my computer every day, wondering what picture or story she'd left on my page. He grew so fast and before I knew it I'd moved back home and he was turning one. He knew me now, held his arms up to me to be picked up, even occasionally said a mangled version of my name. He was my buddy and life could not get any better than when I held him in my arms and he smiled at me.
"Guess what?"
It was a few months after Landon's first birthday, and it didn't take an advanced degree in much of anything to guess what Holly was grinning about. She was wearing sweats and eating Top Ramen and the week before she'd been glowing, I swear.
"Are you serious?"
(We'd never really needed very many words.)
She just nodded and I sat on the floor next to her, unable to stop the giggling. Another baby. What would it be like? Was it a boy or a girl? Would Landon be a good big brother?
The next few months crept by with the speed of a tortoise in molasses; it seemed she was pregnant for ten years. And then it happened. The world changed forever because now there was an Emmalia May in it, and nothing would ever be the same. Emma is crazy. Emma is wild. Emma is simply just Emma. Words do not do this girl justice. If most people march to the beat of their own drummer, Emma rocks out to the rhythm of her own band. Life is not big enough for her and I hope she never, ever changes.
Landon showed me how to love people. There is just something so peaceful about him, even when he's screaming or upset or running around laughing hysterically. He brings about such a comfort and he seems to have a wisdom beyond his years when he sits next to you and looks in your eyes and tells you a story. You can't spend more than two seconds with him and walk away without a smile on your face. He is irrevocably precious to me.
Emma taught me something very important too, at a time when I really needed it. She taught me how to love myself. Emma's never cared if I was having a bad hair day or a bad weight day or a bad skin day or just a regular bad day. Her eyes still light up when I walk in the door and she still runs across the room with her arms in the air, wanting me to hold her. I'm her auntie and that's all that matters to her. She sees me without the bad parts or the hurting parts. I hope she grows up always seeing everyone that way.
When Holly decided to start a photography business I knew it was going to be one of the hardest and most rewarding things she'd ever done. As she learned more and more, growing her business and her skill there was one thing that was consistent in every picture she took. Passion. There's a reason she is so good at capturing little moments in life. It's because she looks for them every day, finds them in her own family and takes to heart how precious they are. Not one moment gets taken for granted and when she does a session with clients, it is evident in the final product. She knows that life is what is important. Not perfect studio lighting, not beautifully coiffed baby hair, not the same old posed pictures over and over. What is important are those memories, those little moments, composed and captured in a fraction of a second, seen through a maze of glass and forever treasured and never replaceable. And that passion in her photography would not be nearly as evident if not for the indescribable love she has for her family and friends.
I am truly grateful to her for so many things. For being there for me when no one else was and when I didn't even know I needed her. For being the person that I cry with and for, but can laugh with in the same moment. For everything we've been together and come out of it closer than before. For letting me be an auntie to the kids and knowing how much I need them. That's been the greatest gift of my life and I am so glad she has dedicated herself to capturing moments of life's greatest gifts for so many other people.