1. Welcome October, and welcome fall! It is finally feeling like fall to me, it's been so warm, and I'm not for 90 degree's in the end of September. 😉 It has made for some lovely, warm and sunny sessions however, and I will take that any day over freezing cold. (However, my clients are hot in their fall outfits in 90 degree weather… 😉 )
2. Nathan left Sunday for what they told us would be 2+ months of work in Portland, OR. Yesterday he worked 12 hours and they told him he'll be working 6 12's for 3 weeks to get the project done. Whew! I can't keep up with the constant changes, so I just work at going with the flow as much as possible, and having a happy attitude about it. Because by tomorrow, the job details will have already changed. 😉
3. Last Saturday I had the pleasure of photographing darling Halle, and her 1 year pictures. It boggles my mind how fast time flies, and how fast kids grow! Click HERE to see her newborn session, and then here's one of her on Saturday.
4.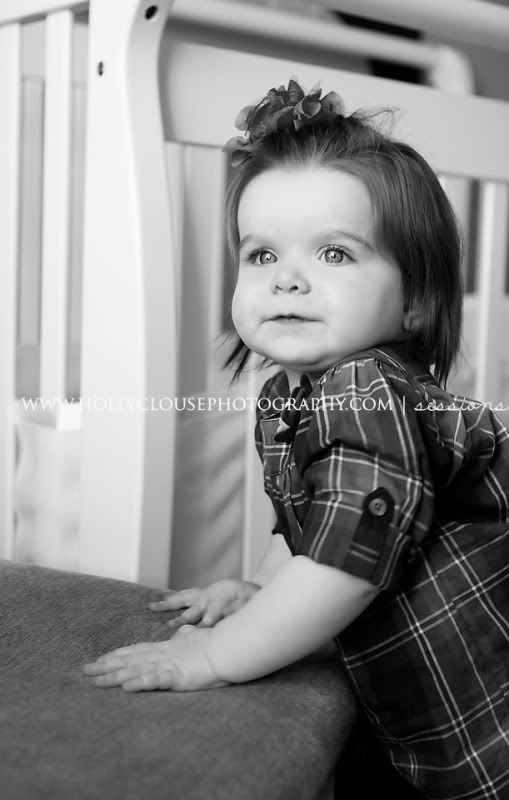 5.And here, is her big brother this year! Collin is almost 4, and so much fun, especially since I have a little guy that age.
6. I'll have a sneak peek of Halle's session up soon (letting her mom enjoy the gallery for now! 🙂 ) and two more sessions coming up this weekend to show off soon! Hooray for sunny weekend weather, even though it's rainy today!
7. Oh, and a P.S. to that, Toni, Landon says he loves Collin's shoes and you should tell Collin that Landon has a bunk bed. Ha! 🙂
8. I am still looking for a group that organizes where we can send cards etc. to those who need them. I would absolutely love to have Landon make and send cards to kids who are in the hospital that need them (i.e. don't receive that many, could use encouragement etc.) but that is so hard to find! Someone stop me before I get the idea to start my own. 🙂
9. I have 2 sessions left in later part of the year. If you want to grab those, please send me a quick message or call, and I will get you details! October and the very beginning of November are best for outdoor pictures where you aren't freezing outside, and December makes for really pretty snow portraits if we get some this year, but isn't usually the best for families with small babies, etc.  Envision the portraits you have in mind, and plan your clothing choices, and time of session and season around it!
10. Have a lovely week!