1. One whole week since I blogged! That's rare for me, but I blame it on the piles of emails that where in my inbox every morning, waiting to be answered. 😉
2. Thankfully, all emails are (usually 😉 ) answered in a timely manner, and I'm all caught up as of this afternoon, hurray! Not a small task, I must say.  I am, however, very appreciative to those of you who refer your friends and family to me! It's so fun to gain a new client who knows one of you or is related. Makes my job that much more fun! 😉
3. If you're not a friend on Facebook, you didn't know that my family had a very short session this weekend of ourselves. I really wanted a full blown session, but with Nathan working out of town alot these days, and being so busy when he is in town, we didn't have many open evenings. So my best friend came over on Saturday, and I posed us and had her take a few quick pictures. I love how they turned out! There is something about seeing your own family pictures that is the best ever. 🙂 My photo wall is up with new pictures, so I'll have to grab a snapshot tomorrow for you all!
4. I had a great session this evening with one of my best friends and her family. I've had the pleasure of being hired by them every year since I first began my business for family portraits, and as usual had so much fun with them tonight. Their girls (4,3 & 2 for a few more weeks!) are little bundles of energy, so happy and fun. And this post would not be complete without a picture of Miss Hannah, doing her usual adorable Miss Hannah thing. 😉 Love that girl!
5.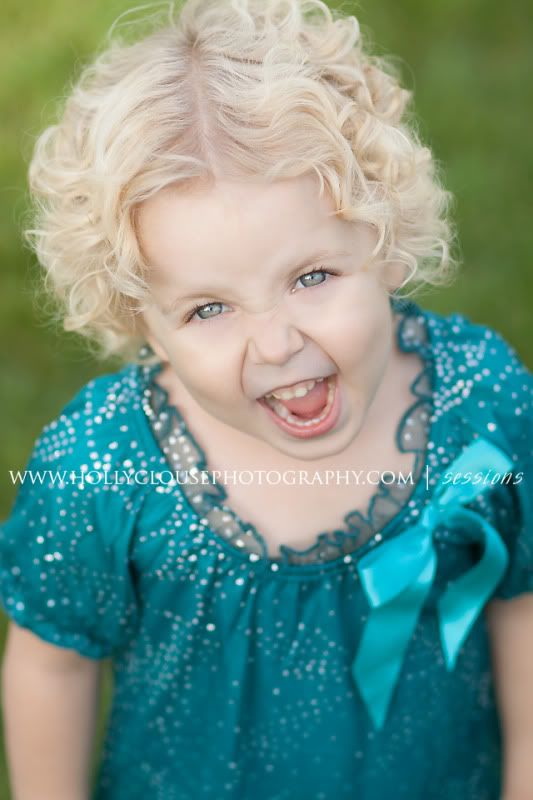 6. My mom came through her surgery last week quite well, thank you so much for your thoughts and prayers for her!
7. We (my brother, my IT guy!) redid my computer this past weekend. and I am SO happy to have it running so.much.faster. We had to get a new hard drive, and so I saved everything to other places and we kept that old hard drive, but it's in storage. As I'm slowly getting things back on my main desktop, I have one thing I'm missing-my Christmas card list from last year. The list with over 70 addresses and names, compiled together. While I sigh, I also think, "If this is the worst I'm doing, then I'm doing pretty good…" 😉
8. I am, however, currently taking ideas on whether it would be faster to search high and low for the list, or just make a new one. Ha!
9. I'm off! Have a lovely week, and Happy Fall, since we're officially in it now.
10. P.S. If you want a fall session I've got two openings in November. Get 'em quick!