1.Thank you so much to those of you who leave such kind comments on the blog! I appreciate it so much, and though I know I don't always get back to all of them (I try! 😉 ), they mean the world to me. Thank you! 🙂
2. Landon's birthday (and cake!) was a happy sucess! He had such a fun weekend, and told me he's loved, and a big boy now. 😉 And, as you can tell, I think he liked his cake!
3. While I am still booking in July, it's almost completely booked. If you have talked to me about a date (especially if it's a weekend!) please contact me asap to finalize. Additionally, if Nathan has not found a job I will open up dates soon for August. I do have many clients that have contacted me about being on a waiting list for August sessions, so if you'd like to be on that list, please let me know!
4. I know, I know, I'm a bit behind on my Frame a DayBlog. I *love* getting your messages and comments about that blog, so here's the truth: when Nathan's home I only update about once or twice a week. When he's gone I try for every or every-other day. But I promise to update again soon! I love that it's so watched. 🙂
5. We went strawberry picking with some family last week, and I managed to pick almost 20lbs! I froze most of them (smoothies, breads etc.) and then the rest where quickly eaten fresh and on ice cream. I'm thinking of going and getting some more for jam. (Which sounds crazy to me. Who needs more than 20lbs of berries? 🙂 )
6. I've been culling through our camping pictures and love this one-love me some camping.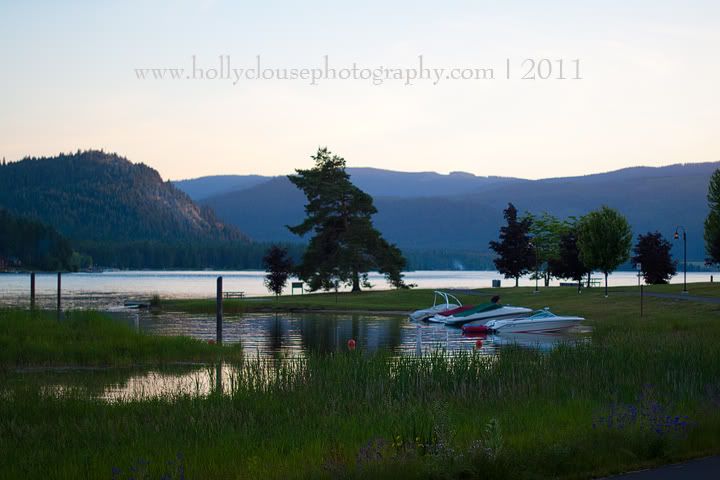 7. And this one:
8. She loves her Papa. 🙂
9. On music news, I forgot how much I love listening to Lifehouse. And I'm excited that the new Lady Antebellum cd comes out September 13th. And that, right now, You and Tequila by Kenny Chesney is my favorite song. Ahhhhh. I'm a nerd, and I just don't care. 🙂
10. Have a happy week!