1. We're back! Vacation was the best. We went camping by Grand Coulee, and it was a wonderful relaxing time. I kind of hate coming back because it's so quiet here. 🙂 And get ready for the pictures! I have ridiculous amounts and they're all so fun. Case in point.
2. The 4 kids (our two, and our two nephews) were little troopers and did so great. (besides sleeping all night 😉 ). I love that they have each other to play with etc. Landon and his cousin Noah are almost the exact same age (Landon's 2 months older exactly) and every time we go camping I try to get a picture of them together, and always have so far. They usually hate me for it, but I think they'll look back and appreciate them. 😉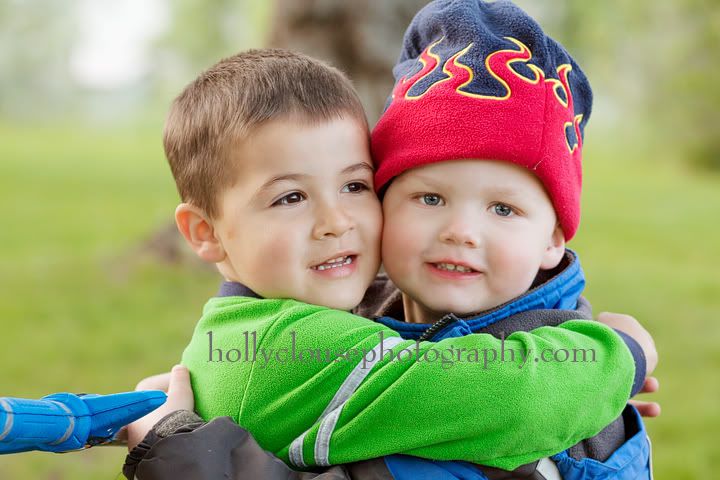 3. We have been eagerly awaiting a date for Nathan to be heading to Portland for an orientation, which leads to a company in the NW. We, yesterday, got a letter saying that his orientation is THIS COMING Friday. EEK. So, as of 8:15pm, he's driving back, so that he can get to Portland in time. He's due back in Wyoming Monday morning. I am not jealous of the amounts of driving he's been doing the last few months!
4. And with that comes a very whole hearted thank you to dear friends (family!) in Portland for letting him stay there Thursday night while's he's in town. You're a blessing to us!
5. I wrote part of this yesterday (Tuesday) and part of it today (Wednesday). I'm not lazy, I just have lots going on.
6. An example of that would be that Emmalia face planted into the bunk bed last night before bed. BLOOD.EVERY.WHERE. I looked like I'd been through a war. She only cried for a few minutes though, and was off and running as fast as I could get her cleaned up. Not one of my favorite mommy jobs, but something to be done nonetheless.
7. Like throw up clean up. That's another not so fun mommy job.
8. Ahem.
9. My heart and prayers go out to all who suffered in the Joplin, MO tornado's. I cannot imagine what it must be to go through that.
10. Hope everyone has a wonderful rest of the week! I'm photographing a wedding on Saturday, and it's supposed to be 80 and sunny! This photographer's happy. 🙂