Yay, I think I'm caught up! Caught up with voice mails and emails, and everything else life threw at us this busy weekend. If you've left me a message this past weekend about a session, you've been replied to! Another thing on my list was  a blog post, so here I am. 🙂
If you are interested in a end of summer/fall session with me, please contact me quickly! I have ONE session left in the last week of August, two session dates left in September, and two session dates left in October. Please contact me to know those dates, and for a full price list. I would absolutely love to work with you, and would love to see everyone with lovely portraits for their Christmas cards. 🙂
Tonight I am doing a stylized shoot with two lovely ladies at a nearby lake. I am thrilled to show pictures, and very excited to be shooting near water, which (sounds weird 😉 ) doesn't happen alot for me!
Something else I am excited to show everyone, pictures of me and on e of my best friends! My bestie moved away this past weekend (*sob*) and the talented, and lovely Lacey Browne took pictures of us together, which was a dream of mine to be able to do before she left. Lacey took the pictures, and I edited, so if that sucks, it's my fault. 😉 We seriously have SO MANY gorgeous images from our shoot…. (thank you again, Lacey!)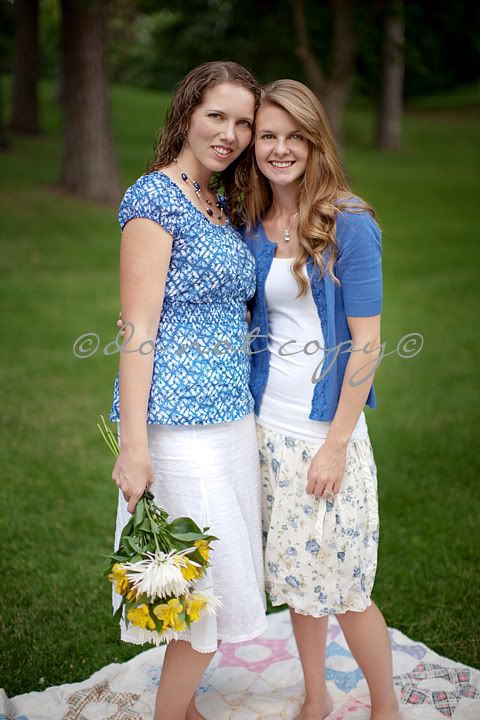 AND, Lacey was kind enough to take a few of me for my website. 🙂
Hope everyone is having a lovely start to their week!