I'm a tad bit behind on family pictures. Shocking, right? 😉 This time of year I get so caught up in so many holiday sessions and helping my clients decide on their Christmas cards, that I'm always behind on mine! So, finally, here's some pumpkin patch pictures of the kids! We're still not to Thanksgiving for a few more weeks, so I figure I'm not too far behind. 😉
One of my best friends and I went about a month ago to the pumpkin patch, and then a week or so after that I went with my in-laws! Landon *LOVES* being outside, and the pumpkin patch and picking apples is just another happy day for him. He keeps asking if we can go back soon, so we keep telling him we'll be getting a Christmas tree there soon!
The smile I *ALWAYS* get from Landon now. SO silly, and I know it's just the stage, but, dude, can I get just one good smile? 😉
And the trip with the in-laws!
Cutie pie nephews!!!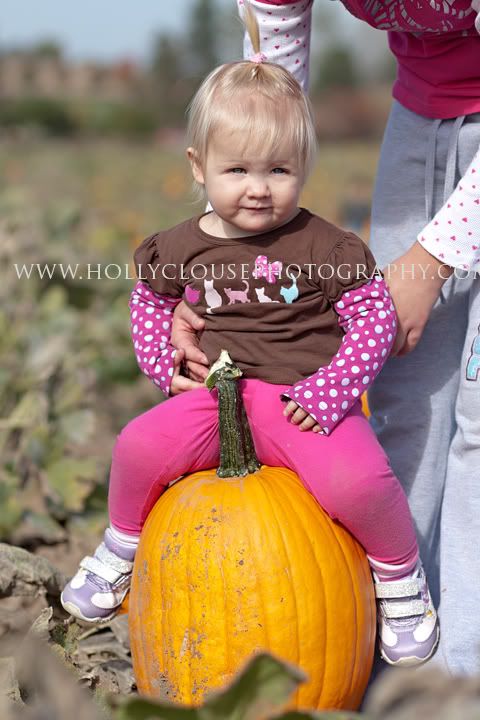 Grandma with all her Grandbabies! 🙂
Have a lovely Thursday!