Most Friday's, I will be featuring mom's who are also small business owners! This is in hopes of not only raising awareness for small businesses you may not know about, but also to encourage you if you are a mom with a small business, or interested in starting one. (be it any kind of small business!)*
Welcome this week to Sarah Vasquez, of Hope and Memory Photography, a natural-light photographer based in Seattle, WA! We're so happy to have you here, Sarah! (also, I would like to say that I think she and I share a special bond, because we both had morning sickness that lasted 6 months. Ha! 😉 )
1. Tell us about yourself! (name, husband, kiddos, business name etc.)
– I'm Sarah and I am the photographer (and everything else) behind Hope and Memory Photography. Even though I got my degree in Russian and it is my first love, through a not-so-interesting twist of fate I managed to wind up with a photography business. My husband's name is Chris and we have two absolutely gorgeous girls named Juliet and Ophelia (5 and 14 months respectively).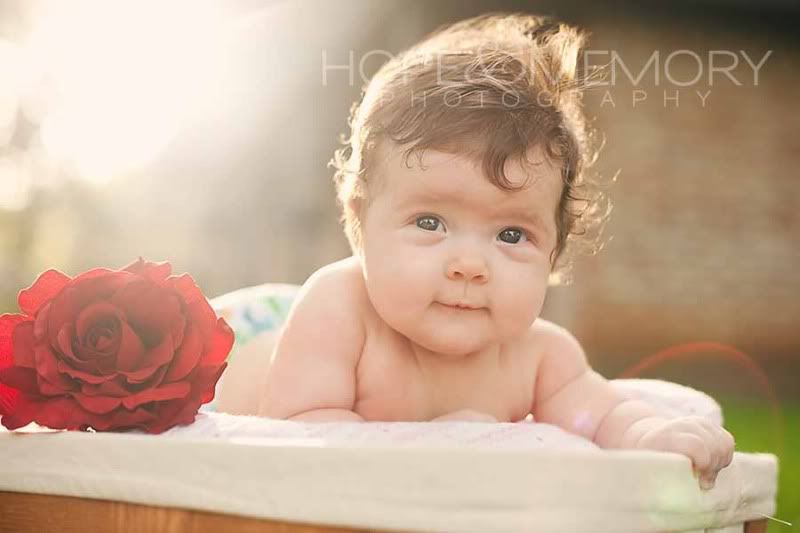 2. What does your typical day look like?
– You didn't know what you were getting yourself into when you asked this question.

A typical day begins with my 5 yr old bouncing into my bed far earlier than I am ready for the day to begin, quickly followed by the baby yelling "Mamaaaaaaaa! Mamaaaaaaa!" from the other room. At that point I have no choice but to get up and go change a diaper and fix the kids some breakfast. While they are chowing I make some coffee or tea and grab a few minutes to myself while my husband gets ready for class (he is working and in school). After breakfast it's play time (usually at home but sometimes we go to the park or museum) and I usually try and get some chores done while they play. After the girls eat lunch I often take my husband to work and when we get home it is nap time for baby and "rest" time for the big girl, which means it is work time for Momma. If I have errands to run, that happens after nap. Then I cook dinner with dog and children playing underfoot. Bathtime for baby immediately follows dinner (she is messy…) and then she goes to bed. The 5 yr old gets ready for bed and then is allowed to read a book, watch a short movie, or play a video game until bedtime while I clean up. At 8:30 I start working again until my husband get's home around 11:30 and then we chill for a bit. My bed time is usually about 12:30-1 since it is the only way I can get any work done or see my husband. Was that too detailed?
3. What is your business name (brief description of the business), your website, and how long have you been in business?
– I started building my portfolio in 2008, put down my camera for 3/4 of 2009 (morning sickness for 6 months will do that to you!), and then officially opened Hope and Memory Photography for business in May 2010. I am an on-location photographer specializing in photographing older babies and younger children in natural light (although I will happily photograph anything family and child related, including pregnant mommas and the occasional senior). You can check out my work at hopeandmemoryphotography.com and I always love new blog stalkers (hopeandmemoryphotography.com/blog).
4. What do you love most about having a small business?
– I love not having someone tell me what I have to do. Although, sometimes I have to remind myself that this is my business and I can run it how I want and I don't have to ask anyone if xyz is ok to do. It's so nice to have that flexibility!

5. What is the hardest part about having a small business?
– Not having someone tell me what I have to do.
The hardest thing is having to be everything for the business: I'm not only the photographer, but I am the marketer, customer service rep, bookkeeper, webmaster, administrative assistant, etc. It's hard finding time for everything and since I am so NOT naturally business minded sometimes I get overwhelmed and just wish I could pass the baton to someone else.
6. How do you balance work and being a mommy?
– You know, I see this question asked all the time and I just don't know the answer. I'm not even sure that I really do successfully balance work and motherhood. I just do what I have to, I guess. Although, I am proud of myself; I hired a housecleaner today to come help me once a week. So I guess my answer is "do what you can and learn to delegate the rest!"

7. Any tips for someone thinking about starting a small business?
– Yes! Do your homework. Get a good business plan in place. Make sure you have everything lined up and ready to go before you actually open. It's not fun to fluctuate things like pricing, policies, and marketing that you should have done before after you are in business… not that I would know. *ahem* Know your market and your competition. Be realistic and know what you are up against or you will find yourself treading water later, and who wants that? We want to be profitable!
One thing I did successfully was keep a meticulous record (I prefer digital because it is the only way I can stay organized, fyi) of all things money-related. It will make taxes a breeze and you will be SO glad you did it when tax time rolls around. I don't think I would have had the foresight to do this if I hadn't been so scared of Uncle Sam.
8. Tell us something about yourself! Crazy, funny, embarrassing, etc.
– I had to really think about this one. I am a pretty quirky person, so you'd think there'd be stories a-plenty, but all I could come up with was that I hate for my food to touch and I will eat one thing at a time before turning my plate and moving on to the next thing.
Thank you SO much, Sarah! I hope you all are enjoying these interviews…please go "like" Sarah's Facebook page! Hope & Memory Photography