Most Friday's, I will be featuring mom's who are also small business owners! This is in hopes of not only raising awareness for small
businesses you may not know about, but also to encourage you if you are a mom with a small business, or interested in starting one.
(be it any kind of small business!)*
Today I would like to welcome Erin Olinger of E.Olinger Art! Erin and I met through a mom's bible study, and she is such a pleasure to know! So glad to be able to interview you, Erin! 🙂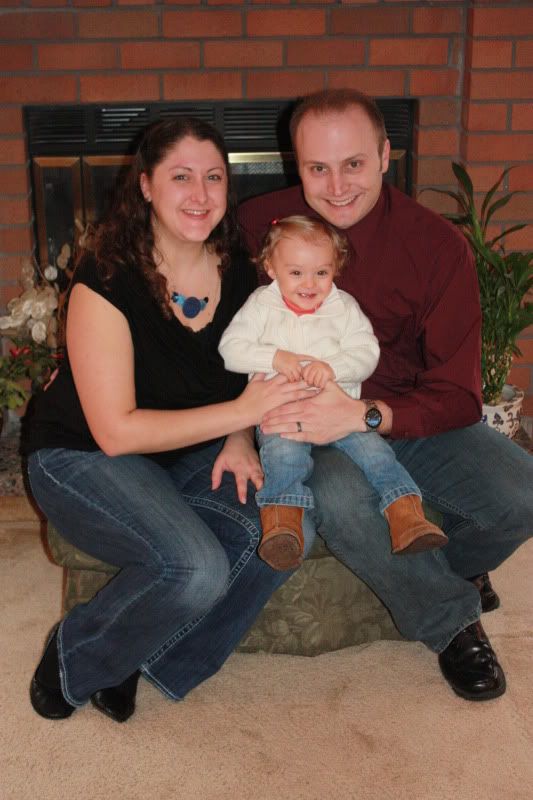 1. Tell us about yourself! (name, husband, kiddos, business name etc.)
My name is Erin Olinger, my husband Josh and I are coming up on our 3rd year of marriage, we have an 18 month old daughter named Aurora and we have another baby on the way, due in September. My business name is E Olinger Art.
2. What does your typical day look like?
My typical day is mostly Mommy business, wake up slowly… make sure Josh has a lunch packed, get Aurora a snack, wave goodbye to Daddy at the back door, watch a little bit of cartoons, eat breakfast, play…maintain internet business and social networks…play some more, read some books, work on dishes and laundry and whatever other chores need done, play some more, have lunch then, we usually have to take a quick car ride to get Aurora asleep for nap time, come home and put her in her crib, then I have about an hour and a half to make some phone calls and do some banking or whatever else needs to get done and then Aurora wakes up and we cuddle a little bit, have a snack, play some more and then Daddy comes home and we have dinner and play and I clean some more and then hop online for a little bit and then it's bed time for baby…after that Josh and I have some time to relax and maybe play a game and then it's bed time for us. I am lucky to have my mom take Aurora for a few hours in the afternoon about once or twice a week so that I can run a couple errands… to the grocery store etc…Today for example my mom took Aurora and I trimmed our lilac tree and got the gravel/rocks out of the grass from shoveling our driveway this winter, since my car battery was dead. Painting time for me comes few and far between, by the time evening rolls around I don't have a desire to create. This is very difficult for me.
3. What is your business name (brief description of the business), your website, and how long have you been in business?
I am a painter, I have been painting for over 10 years now and a little less than a year ago I decided to put myself out there displaying and selling my paintings. I contacted a gentleman that coordinated a website, photography, some prints and my business cards. I got a web domain and a business license and fumbled my way through. Now, I have moved my website to www.fineartamerica.com and am in the midst of hooking my domain www.eolingerart.com up to that website so they can facilitate my online galleries and print orders. My business is still work in progress.
4. What do you love most about having a small business?
I love the fact that I can say I am a stay at home mom, but also an artist…I feel like I can still monetarily contribute to my family and my community with my passion for art, while working towards a goal that I have always dreamed of. I see small steps being accomplished and I look forward to what the future holds. Seeing Aurora look and point at my art brings me great joy, I am excited to see the roll she takes on while I continue to build my business around my family.
5. What is the hardest part about having a small business?
Aside from balancing being a mom and running a business….Trying to make a business out of art is difficult in itself… it is a luxury item. Pricing is probably my biggest struggle. How do you put a price on something you made from your heart, took months and months to create and perfect, and you don't want going to a complete stranger you might not ever see again. I don't know where the painting will go or how the piece will be treated. I have had to start painting with the mindset of letting go from the very beginning. A vast majority of my early paintings I have decided to keep for myself, selfish I know, but I figure if I'm ever famous, my family and friends will own the most valuable work. Also, keeping records…it's a tedious and necessary cruelty to bestow on a creative mind.
6. How do you balance work and being a mommy?
This is my biggest struggle, seeing that painting time for me nowadays is rare, I have to plan it and then hope I will be inspired at that time. I have no advice except make sure your family does not feel neglected, ever…children and spouses need YOU… communicate, compromise and delegate, ask for help when you need it and pray A LOT. No one can do everything on their own.
7. Any tips for someone thinking about starting a small business?
Make sure your personal finances are in order with a working budget, communicate with your accountability partner be it your spouse or if you are single a close friend or relative. Without knowing where you are in your personal finances your business finances will suffer greatly, seeing that as a sole proprietor they are one in the same. Set up a means of keeping business records that makes sense to you and that you will actually utilize regularly. Keep track of miles you travel for business errands and trips (50 cents a mile tax write off!!!), business expenses of all kinds, inventory and income. Being prepared for unexpected emergencies and knowing where you are at financially relieves stress (for you AND the rest of your family) and will allow you to focus on growing your business. Did I mention praying A LOT?
8. Tell us something about yourself! Crazy, funny, embarrassing, etc
Well…I realized my zipper was down while shopping tonight with my husband… But that happens to everyone (right?), so here is a funny and romantic story….
It was beautiful sunny April afternoon, 4/12/08 to be exact. I arrived next to the man of my dreams in a huge white dress in front of all of our closest family members and friends. As my Father was letting go of my hand I realized that I had forgotten a tiny detail…to give Josh's ring to my Maid of Honor…horror stricken and trying to avoid a scene, we turn to my soon to be brother in law for assistance…his task: run upstairs through the Bozarth Mansion and find a ring, in a box, in a bag, in a room that had just been ravaged by 6-8 wedding crazed women. Miraculously in what seemed like MAYBE two minutes, the dashing hero of our wedding resumed his place next to Josh and discreetly reached his arm behind our pastor and handed the box off to my little sister. Saving our wedding and myself from what could have been the most embarrassing moment of my life. Hardly anyone knew what happened, until we told them.
Go HERE to like Erin's new Facebook buisness page!!!
Have a fabulous weekend everyone! 🙂