Most Friday's, I will be featuring mom's who are also small business owners! This is in hopes of not only raising awareness for small
businesses you may not know about, but also to encourage you if you are a mom with a small business, or interested in starting one.
(be it any kind of small business!)*
Today I'm welcoming Erika Hoff owner and photographer at Erika Hoff Photography! Erika is a *fabulous* photographer serving the Maryland, DC and Northern Virginia areas, specializing in modern lifestyle portraiture and weddings! (and her little cutie is named Emma. We can't not be friends. 😉 )
1. Tell us about yourself! (name, husband, kiddos, business name etc.)
Well hello! I'm Erika, owner/photographer/paparazzo at Erika Hoff Photography. I've been married to my husband Roger for 6.5 years and we have a spunky 3.5 year old daughter, Emma. We'd love to have more kids, but sadly we are struggling with unexplained infertility for the *second time* (booo…..hiss!) It's been a frustrating and humbling experience, but it's also made me a lot stronger and persistent about believing in my own dreams. Hopefully one day it will happen!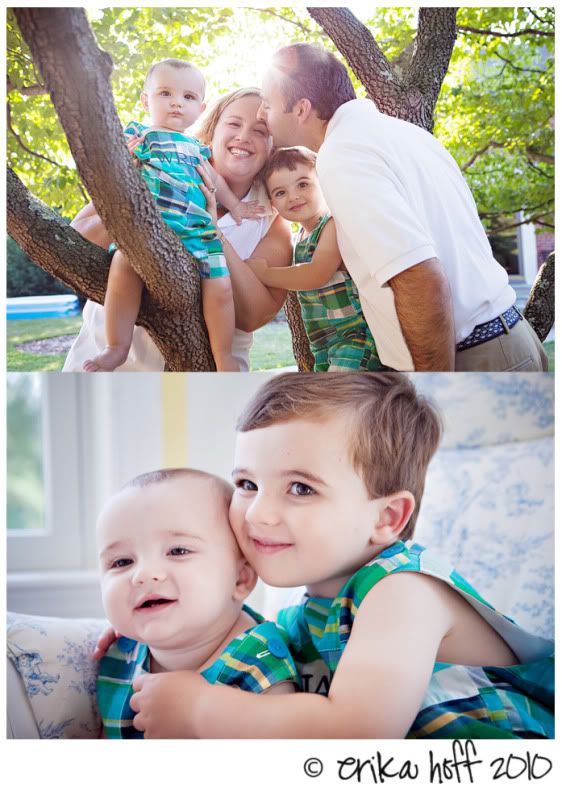 2. What does your typical day look like?
Well, nothing is really 'typical', but on Tues/Thursdays I get up and scramble furiously to get my daughter to preschool. She loves school, loves it, but nobody in our house is a morning person. So most days, it's a challenge to get out the door by 9am. I pick her up at 11:45, so it's not much time. I usually get a workout in, run an errand, or sit in a park somewhere and have a date with my Vanity Fair. 🙂 On Wed/Fridays, she goes to an in-home daycare from 9-5. This is the time I use to schedule photo sessions, editing, packaging, etc. – basically anything 'work' related. Sometimes, I have to use it to catch up on laundry too. It's always a juggling act!
3. What is your business name (brief description of the business), your website, and how long have you been in business?
Nothing fancy here – I decided to go with my name. I read somewhere that most of the famous photographers we know about (Annie Leibowitz, David La Chappelle, Ansel Adams, etc) all went by their own name. So in the end I went that way, but I did have a couple cute ideas for a 'themed' name. I went "pro" at the beginning of last year (2010). I started shooting manual in 2008, and used 2009 to build my portfolio and get as much experience as I could.
My website is: www.erikahoffphotography.com
4. What do you love most about having a small business?
I love have some flexibility and freedom in deciding how much work I want to take on or if I want to turn something down. I love being my own boss. I love having my name/personality be my "brand". I love working in my PJ's. 🙂 Most surprising to me? I love the business side of things!
5. What is the hardest part about having a small business?
The constant juggling. Having your baby pleading with you "mama…..mama…..mama", tugging on your pants when you are scrambling to finish editing or update your blog. I also don't particularly enjoy the urgency I feel of having to update my facebook/blog/twitter/website every 45 seconds.
6. How do you balance work and being a mommy?
I'm not sure I do. At the end of the day, I'm a mom first, and a photographer second. If I lose a customer because something became overwhelmingly more important than my family, then I don't sweat it. I am taking things very slow right now – on purpose. When I'm older, with more time on my hands (and less mommy guilt) I will hopefully be established enough to pick up more work without having to make the same kinds of sacrifices.
7. Any tips for someone thinking about starting a small business?
Take your time and try NOT to copy/imitate/compare yourself to other photographers. You're the only "you"! 🙂
8. Tell us something about yourself! Crazy, funny, embarrassing, etc.
I used to bite my toenails as a kid. I can't believe I just said that out loud. 🙂
Thank you so much Erika!! Please go become a "liker" of her Business page on Facebook, HERE.
Newborn session to be posted soon! 🙂 Have a lovely weekend!