I went to a girl's craft night last week (so.much.fun) and starting about 8:30 Nathan kept texting, insisting I get home 'cause he had something to show me.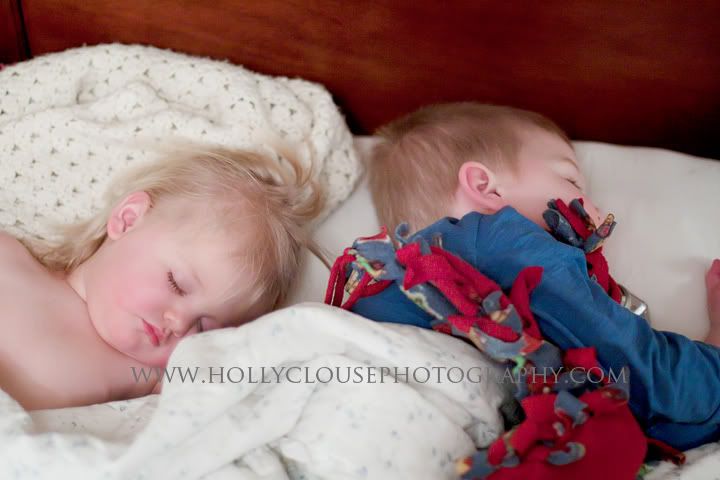 He said he told them they needed to go to bed, but that Landon insisted they see mommy before they went to bed.
Daddy told them they could snuggle in our bed and wait for me.
They just couldn't.quite.make.it.
sleepy cuties.