SO, I'm only a month late on this. I would like to stress the *only* part. See, it's not even Valentine's Day yet, I think I am doing pretty good.
I am, however, about to be strangled by a grandma and a few auntie's if I don't move my behind (we adore you all! 😉 ) and get some pictures edited of Landon as a horse, in his first Christmas play.
SO, some brilliant minds that helped put on the Christmas play at church decided that the little animals (a.k.a Landon and his darling friend Quincy) would want to be up at the manger and by baby Jesus so much more if there were m&m's hidden in the manger.
I wholeheartedly agreed.
Landon isn't exactly the type to just randomly want to walk up on a stage in front of a bunch of adults who are all brandishing video camera's and regular camera's and do a dance. He's a whee bit more shy than that. As you will see, however, I think the candy worked…
(can I just point out (to the right of your screen) that I wasn't the only one who was unsure of how this would work?)
I could cry, or I could eat this candy…
He chose the candy.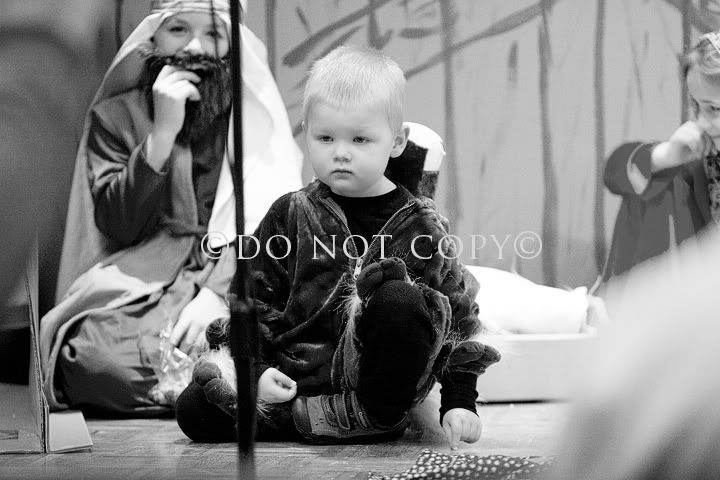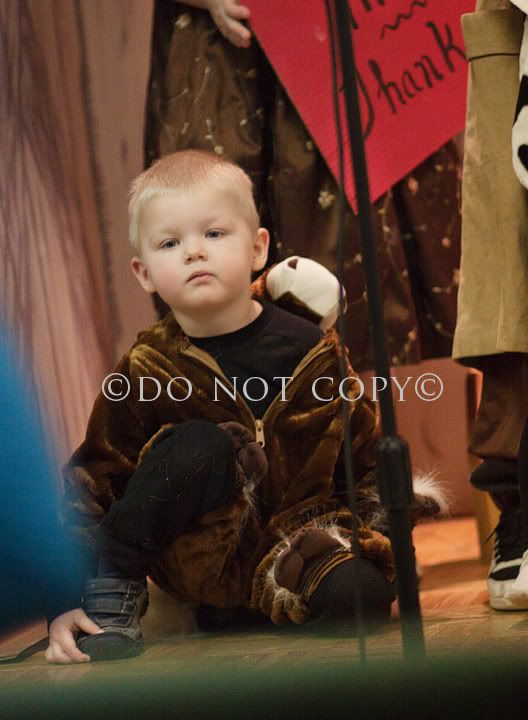 And that, Auntie's and Grandma's, was as exciting as he got the whole time. Which totally works for me. 😉