After a week, I am sooooo happy the blog is back up! It's still a work in progress getting everything looking back to normal (it *completely* crashed, ugh!) but I'm getting there! Bear with me. 🙂  The kids have been quite sick, and today I have a really bad earache, but we've gotten lots accomplished in spite of it all!
As I said, the kids where sick, so Emmalia and I missed Easter Sunday at church. (Landon went with his Papa and Grandma!) and then headed over to my parents for dinner. Emma was NOT feeling well, but just seemed tired earlier that morning (poor kid was sick for over a week) and you can really tell from the pictures. She refused the Easter Egg hunt, and clung to anyone and everyone all day.
Washing dishes with Grandma!
Poor kiddo…
The Easter egg hunt! This is the first year Landon really cared.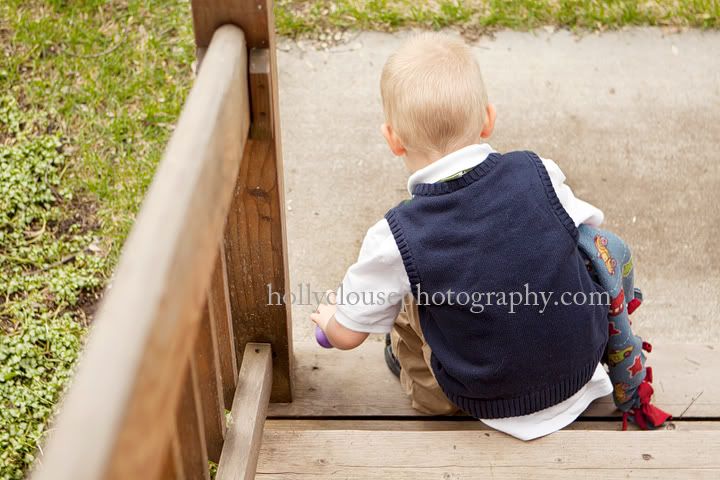 He insisted on trying to pick up the eggs with a racket. 🙂
And Emmalia watching while Landon was hunting. 😉
Hope everyone is having a lovely and (mostly!) sunny weekend!!