I *love* the holiday's, but I also love getting back into a routine and having life calm down a whee bit. We had a really busy holiday season…the other night I was laying on the floor playing with the kids and realized that was our first evening we'd been home in weeks.
We had an awesome Christmas with my side, and spent the day after with Nathan's side. I (as always 😉 ) took TONS of pictures, and am currently wading through them all. I have darling pictures of Landon in his first nativity play at church (he was a horse! 🙂 ) and cookie baking pictures, decoration pictures…whew! Here's a few from Christmas morning at my parents! More to come! 🙂
Emma took her book to Papa to read to her…
and when he finished she took it to Grandma! 🙂
It's verrrry important to help every.single.person unwrap their presents. They all need help. 🙂
She's either trying to decide if she wants to eat the penguin, or trying to decide if she should cry because mommy's holding the camera and not her. 😉
First baby doll!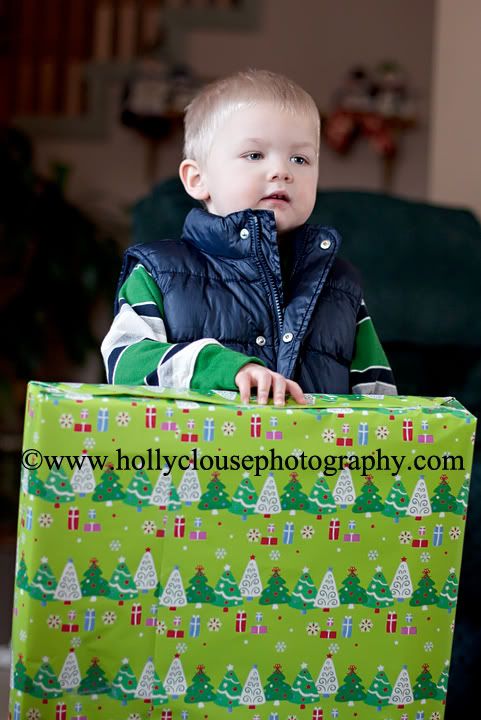 Cards! The guys played Bridge and then Street Fighter on the XBOX all day. 🙂
And one of the whole family!