1. Can you believe it's March already?! I can't! I can't believe how fast time is flying by lately, but I am thrilled that spring seems to be here! I have tulips, lilies and narcissus coming up in our yard, and I'm thrilled. Yay Spring!
2. One of my best friend's and I get together every week for a playdate with our kiddos and for much needed adult/chat time. 🙂 Together our two families have 5 kids 3 and under and it is SO MUCH FUN! They have played together since the oldest were babies, so they get along so well…and, as the picture I took today shows, the older girls are showing E how playtime is done. 😉 SO cute.
3. L is a growing, talking machine. He always talks in full sentences, is easy to understand, and has now moved up to his (uber cool) booster seat with airplanes on it. 😉 I can't believe he's gonna be 3 this summer, he's so much fun and such a loving little guy to his sister.
4.  I plan on having a post up in the next week showing different picture sizes on wall's…and why the bigger the print, the better!!! I got 3 canvasas for our wall…2 16×20's of the kids and a 20×24 of Nathan and I, and they are awesome. I thought the large size would look neat, but wasn't sure, and finally went ahead and got them and am SO glad! People walk into the living room and exclaim over how neat they are, pretty special.
6. E says, "Mama" "Dada" and "Baba" (for bye-bye) now. She waves, she claps and she is *this close* to cruising around on the furniture. She currently can stand up holding onto anything but then gets super irritated that she can't move, so I hear lots of whines during the day. 🙂
7. I upgraded my camera (Landon helped the last one to mysteriously walk out of my camera bag onto the floor 😉 ) so I'm really excited to start spring shooting with my new toy.
8.  This is one of the prints that made it onto my wall that I'm pretty sure was never shown on here…love, love, love.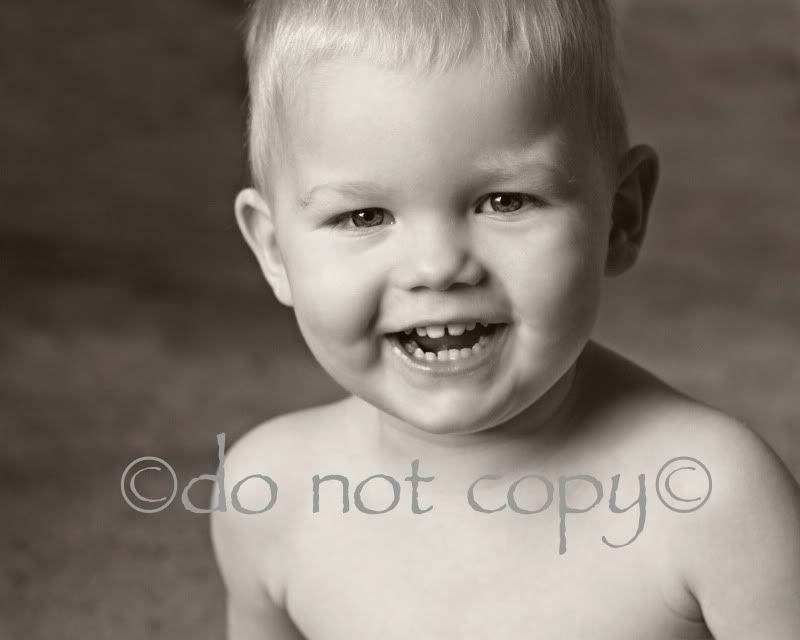 9. I announced this a few other places 2 weeks ago, but Spring is filling up really fast, and Summer is quickly following. If you are hoping to book a session please contact me so that I can get you scheduled! Additionally, if you are expecting a sweet little one, contact me with your due date so I can keep slots open. Remember that I offer gift certificates which are perfect for Mother and Father's Day! (seriously guys, mom's love pictures of the kids or pictures of them with the kids!)
10. Have a lovely week!!! 🙂